Izzy has worked at MPower since 2010.  He is part of the janitorial crew that cleans two of Stillwater's public schools.  He loves to meet and talk to students.  Izzy is quite the entrepreneur.  Besides working at MPower, he is also self-employed supervising a crew at a local doctor's office as well as being an employee of Express Personnel,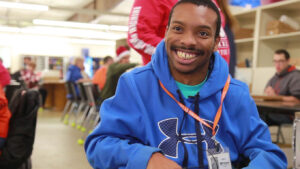 where he works at OSU athletic events. He recognizes that he has an opportunity to impact the lives of many people in all of his jobs. "I like to show people, even those with worse problems than I have, that you can do anything you want, especially if you have people who will help and work with you."
MPower's job coaches have been that support for Izzy.  He said it was difficult at first, but with willpower and his coach's help, he developed as a person and improved his skills.  "At first I couldn't tie a bag.  Then I could tie maybe two.  My coaches encouraged me and now I can do over 200 bags!  They have the knowledge to help us.  They don't see us as subjects in books but as real people!"
Our son, Luke, is 27 years old. He is extremely loving and has the most beautiful eyes. He also has autism and therefore is unable to talk or care for himself independently.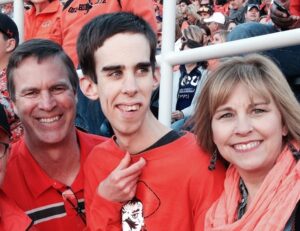 Until age 21, Luke attended Stillwater High School and then transitioned over to MPower.  He is part of the STEP Program, a fairly new program to MPower which allows clients like Luke to participate in daily care and work.  Luke loves the opportunity to go to work and would actually prefer to go 365 days a year if possible. He literally paces or watches through the window in the morning as he waits for the bus to pick him up!   At work, he is stimulated as he shreds paper or sorts objects,  but mostly he just enjoys being around people and out of the house.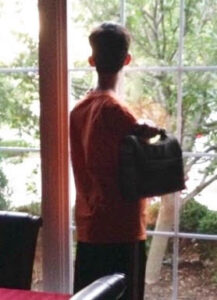 As his parents, we are so grateful for the care Luke receives at MPower. We know that he is happy and in a safe environment.  The MPower staff from the director to Luke's individual staff members genuinely care about his development and well-being.
If Stillwater did not have MPower, it would be a tremendous difficulty on our family.  But more importantly, Luke would be very frustrated and unstimulated if he was unable to go to work daily.
Pam and Terry Carpenter
City of Stillwater Recylcing Center
The City of Stillwater has been in partnership with MPower at our Recycling Center since 2008.  It has been a joy to work with the MPower staff assigned to the Recycling Center and the staff at their office in Stillwater.
The MPower staff at the recycling center is in charge of assisting customers with items they bring in and drop off.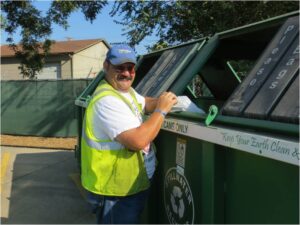 They are very hard working and always have a smile on their face when they arrive to work each day.
They are always so upbeat! Customers at the facility look forward to seeing them each day when they drop off their recyclables.
I have been involved with the Recycling Center in some capacity since it opened in 2008.  We would not still have the Center if it wasn't for the MPower clients.  They are one of the reasons each citizen continues to come to the facility.  While they come to drop off recyclables, they really want see and visit with the MPower clients.   I wish the staff I managed was more like the MPower employees.
Chris Knight
Dept. of Waste Mangement
City of Stillwater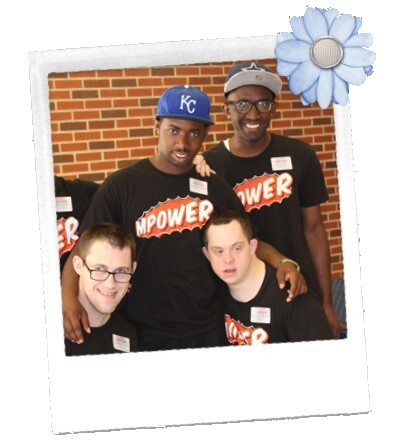 A Proud agency of United Way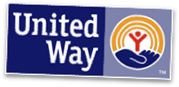 MPower clients earn income by packaging items for local businesses.

Bank SNB volunteered their time to make improvements at MPower